La Gomera – Bluefin Tuna Fishing Report
Our first trip to La Gomera with Tropical Sea Angling was a success!!!
The goal was to offer world class big game fishing without having to fly to the otherside of the globe. Since our tour leader Johan Mikkelsen has worked in the Big Game fishing before, he strongly advised us to take in La Gomera in our program and so we did!

Here is the first fishing report from our hosted trip to La Gomera.
Our tour leader Johan went with a group of anglers at the end of March this year to target the Bluefin tuna. The fish you catch here is enormous, with an average weight of 600 lbs…
It might not be the numbers but the ones that you catch are HUGE!
We normally say you catch 1 giant per day when fishing in the month March-mid May.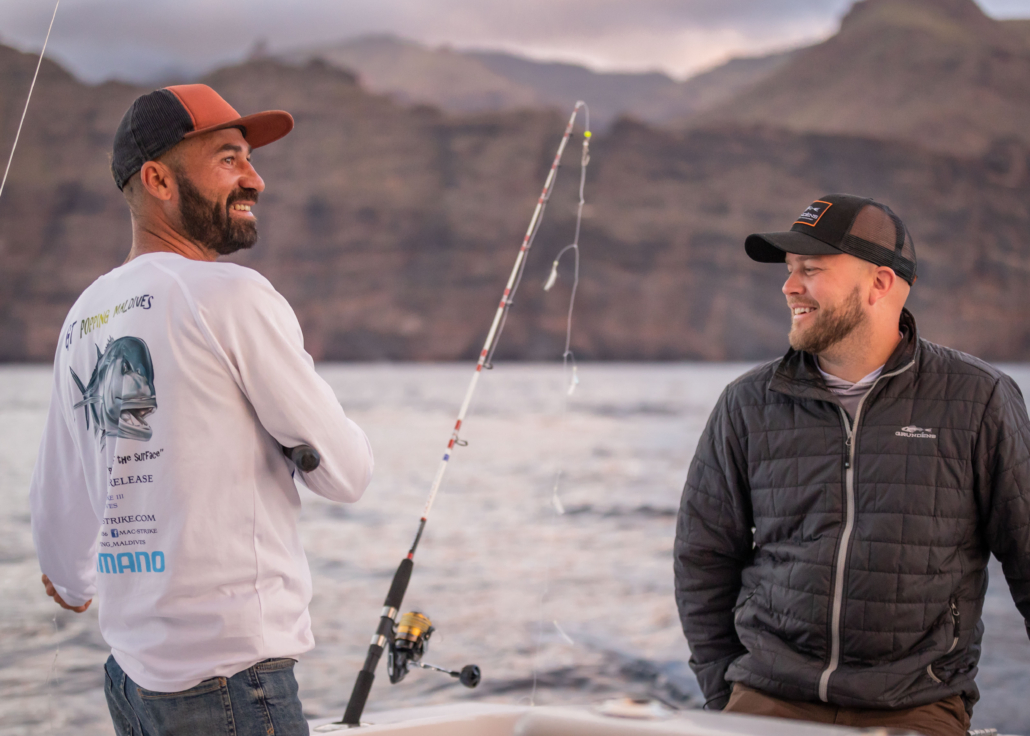 The group started off with 2 days of poor activity on the ocean. Captain Valentin spoke with commercial fishermen that reported some bluefin tunas in the surrounding area but they were hard to catch at this moment. It felt like there was no fish around. Not an easy start with a group of 4 guys eager to catch that giant bluefin tuna.

Luckily on the third day EVERYTHING changed! – Captain Valentin got a call from his commercial fishermen friends that they had caught a couple of Bluefin Tunas and they were bursting around them. They were 1h drive from us and we were forced to go through some rough seas to get there. But Valentin had eyes on the target and we all were ready to go for it!

The big waves were not a problem for this Hatteras 38 ft sportfisher. When we had gone through the channel the sea was now again flat and calm, but this time there was a lot of activity.. Birds flying around, dolphins and occasionally some BIG splashes – BLUEFIN TUNAS!

We found them and immediately we hooked up to the first one!
Dennis Rosberg did an excellent job to land the first fish of the trip! With an estimated weight of 600 lbs! Everyone was thrilled to be a part of this fish, we celebrated it but the Captain had already spotted new activity so before we knew the bait was out again and then followed with a screaming Tiagra! – Yieee Ha!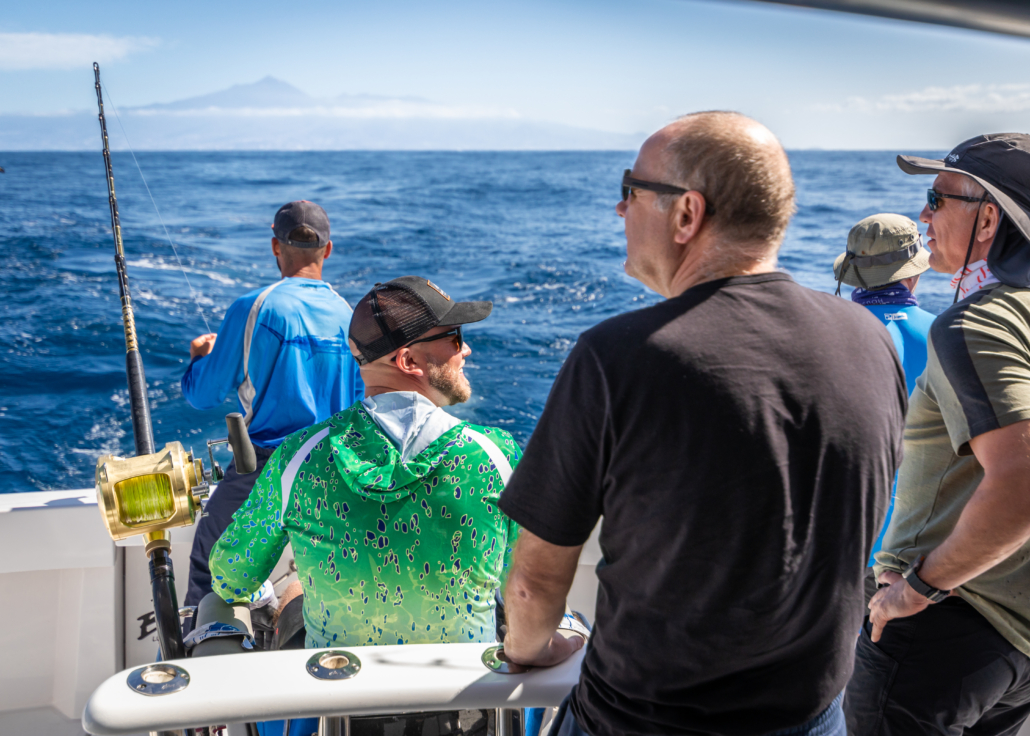 Martin Hilmersson was next in the fighting chair, this one fought even harder and he really needed to work hard to get this fish up. With excellent guidance from the skilled mate Javier and excellent boat manoeuvring by Capt. Valentin, he made it and we could now celebrate the second fish of the day! It felt unreal after two days with so poor activity and now everything changed!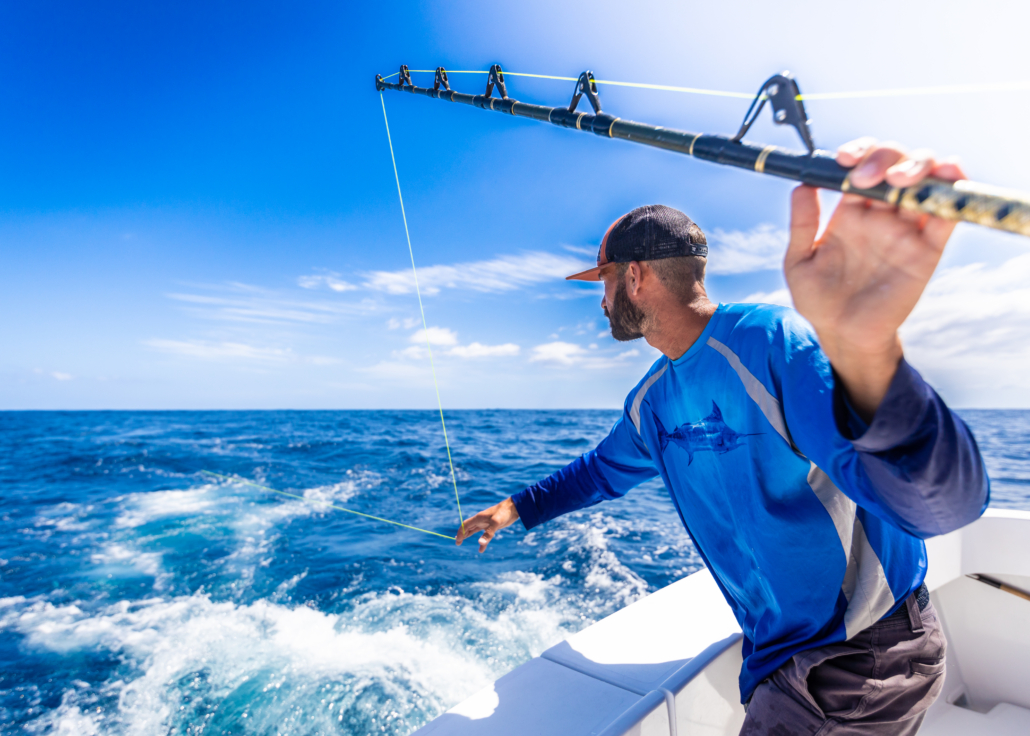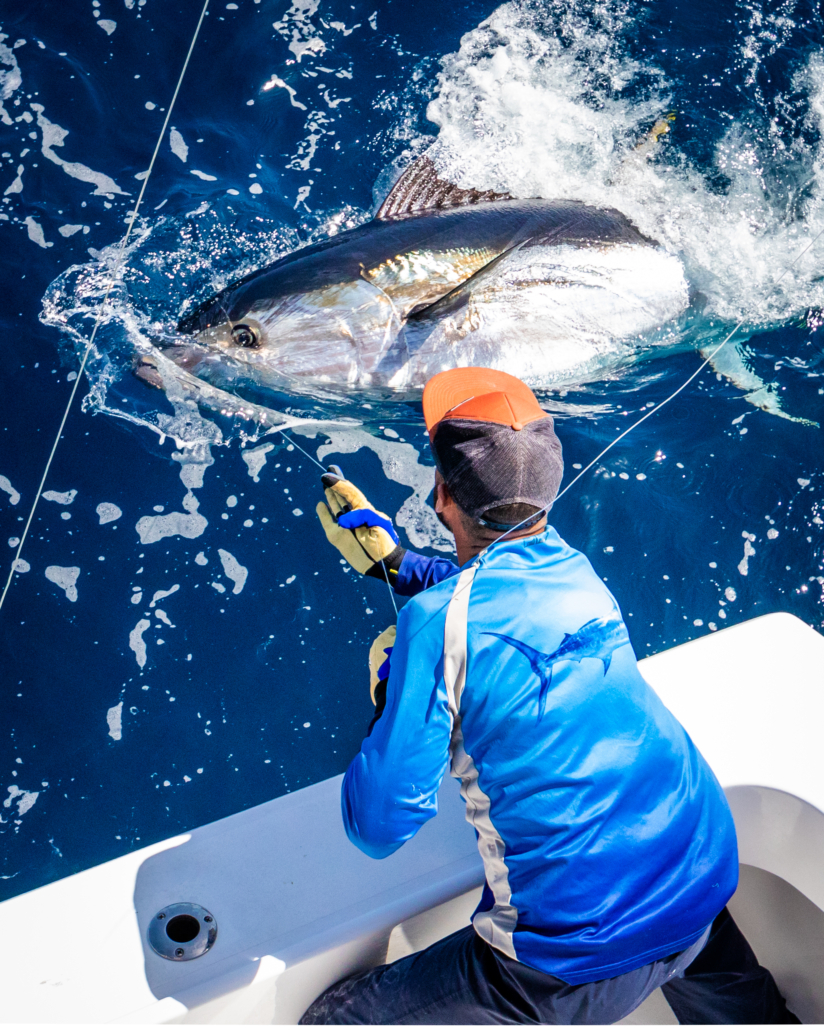 Once again, Valentin and Javier were eager to get that bait out again and with full throttle to the next places of bursting bluefin tunas we hooked up to the third fish of the day!!!
Fredrik Von Elern was in the fighting chair but this time the fish behaved completely differently. It swam so fast and stayed so close to the surface that Valentin had to turn the boat 180 degrees to chase the fish with the bow first. It went so fast, a couple of hundred yards of line were peeling off the reel in a pace that was hard to match. But with the quick 180 degrees manoeuvre and now chasing the fish with the bow made it possible to gain some line back with Fredrik reeling as there was no tomorrow!!!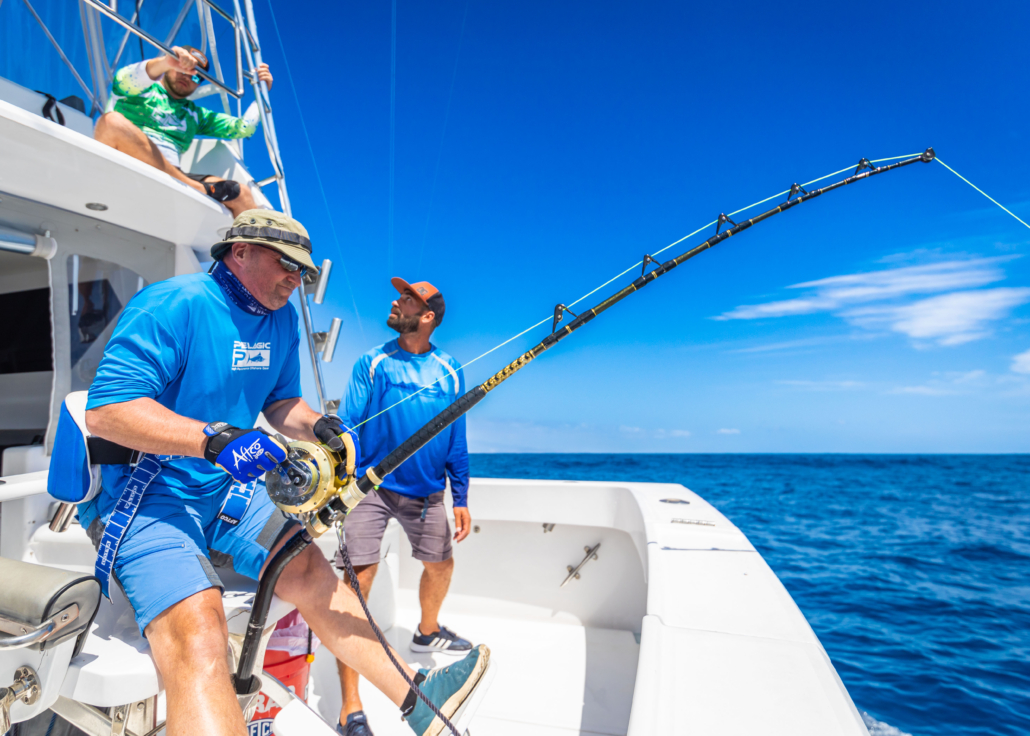 It was an excellent team effort and after 45 min Javier could get the leader, this fish was a MONSTER! The tour leader Johan, who had been landing many bluefin tunas before said this one was one of the biggest fish he had seen. The leader broke pretty quick due to this massive pressure when Javier had her on the leader. But it was a beauty that was probably in the 800-900 lbs range…
We can only give Fredrik and the guys a big congratulations on a MASSIVE Bluefin tuna! Well done guys!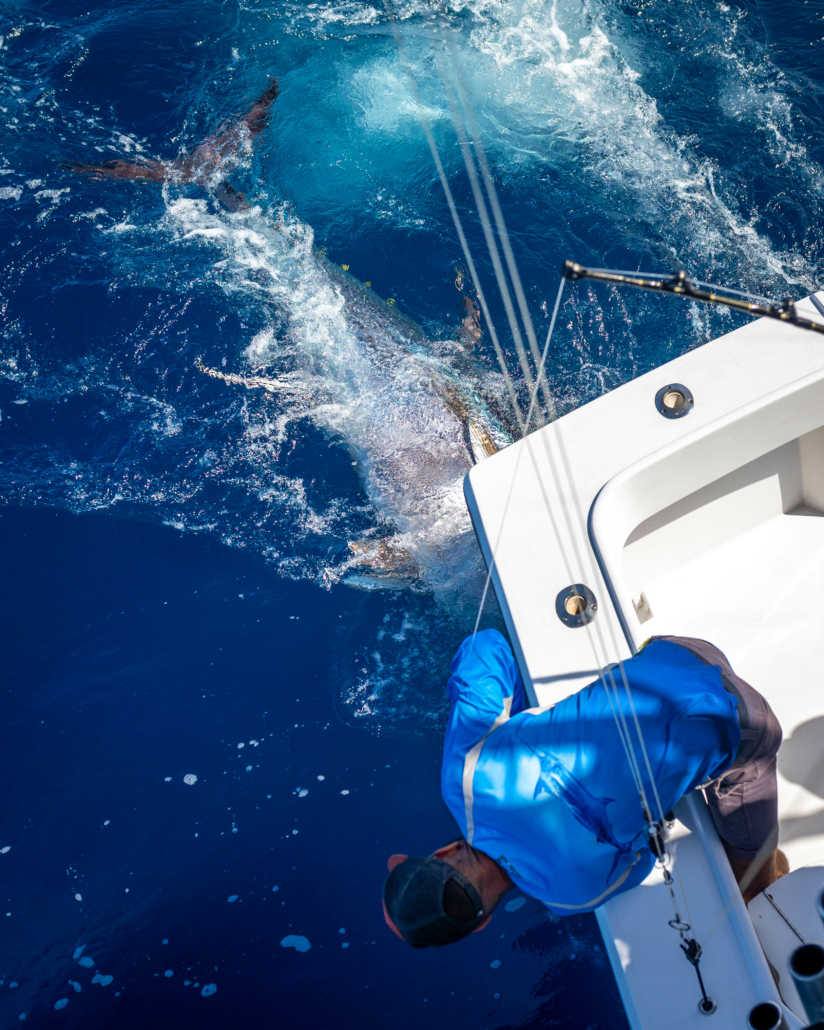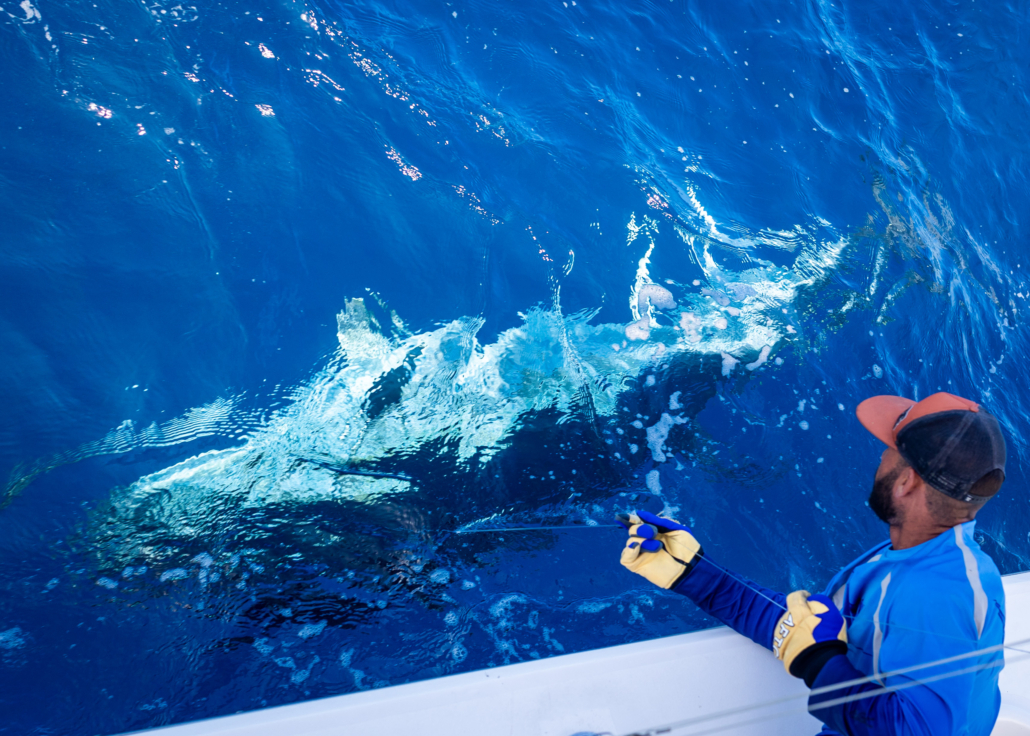 Due to fighting times around 45-60 min per fish and now with 3 landed fish we didn't have much time left. Andrew was the last man standing and they managed to get the fourth hook up that day, unfortunately for Andrew this fight ended just after he came in the fighting chair. The fish were simply not hooked correctly (which is very rare). But this was the last chance for the third day. Still an amazing day for Team Bocinegro II!

Last and final day. Andrew, who had promised his wife Michelle to take a day off, came back after the third day and told her the story of the lost fish. He was also number one in the chair if he would come back the last fishing day. Michelle understood that this was an opportunity that he couldn't miss out on. She gave him the best of luck and the next day Andrew stood by the dock with a confident smile, and was ready for the last day!

The weather had changed so they couldn't go back to the same area, but with some more intel from the commercial fishermen the fish were now straight out of La Gomera.
The day started off pretty slow but then birds started to gather and the activity became better and better. BOOM, Hook-up and Andrew jumped into the chair ready for the action. Once again the fish got lost after just a few seconds of a screaming reel. It was unbelievable… This time the hook was gone and the line had some scratches which indicated that the fish took the bait and got the leader crossed over the mouth and snapped.
They all felt sorry for Andrew who once again lost a dream fish. The tour leader Johan explained that this was the first time he had ever experienced this.. But it didn't take long until everything changed again, HOOK-UP! This time it stayed on and Andrew fought it hard, it was also a BIG fish. After some time we finally see colours and it's another MONSTER!
Unfortunately the leader snapped while Javier had her on the leader, so we never got a close look but it was definitely one of those BIG fish and as long as you have touched the leader it's also officially been caught! – MISSION COMPLETE!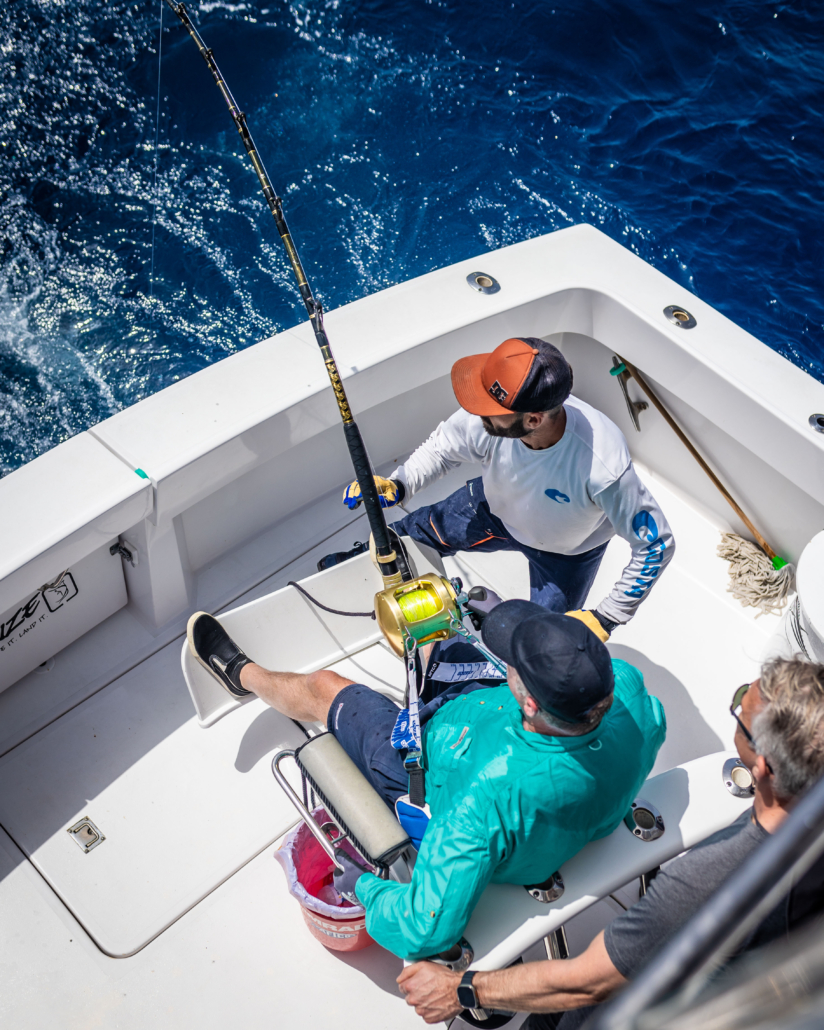 A big CONGRATULATION to the anglers Dennis Rosberg, Martin Hillermsson, Fredrik Von Elern and Andrew Ware for catching one each of a Bluefin tuna in magnum size!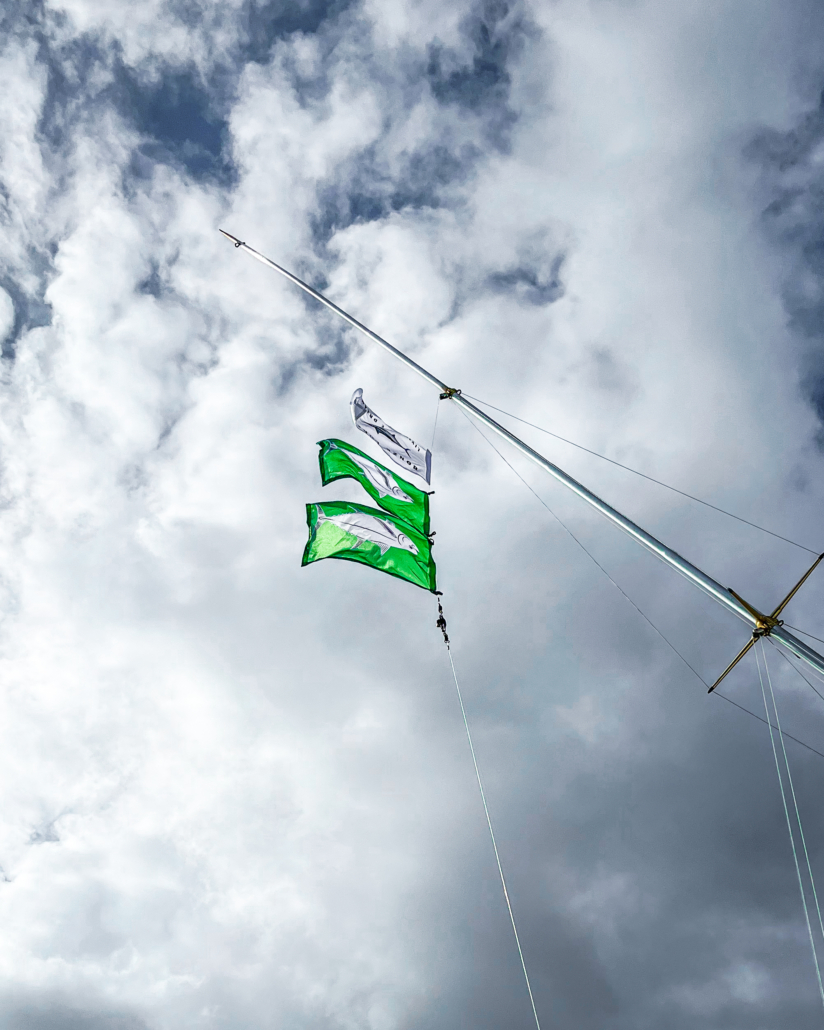 We would also like to give a big THANK YOU to the team behind TEAM BOCINEGRO II
Captain – Valentin Guzman Navarro Garcias
Wireman – Javier Castilla
Owner – Trygve Åsvestad and Nina Einem
Coordinator – Peter Petzer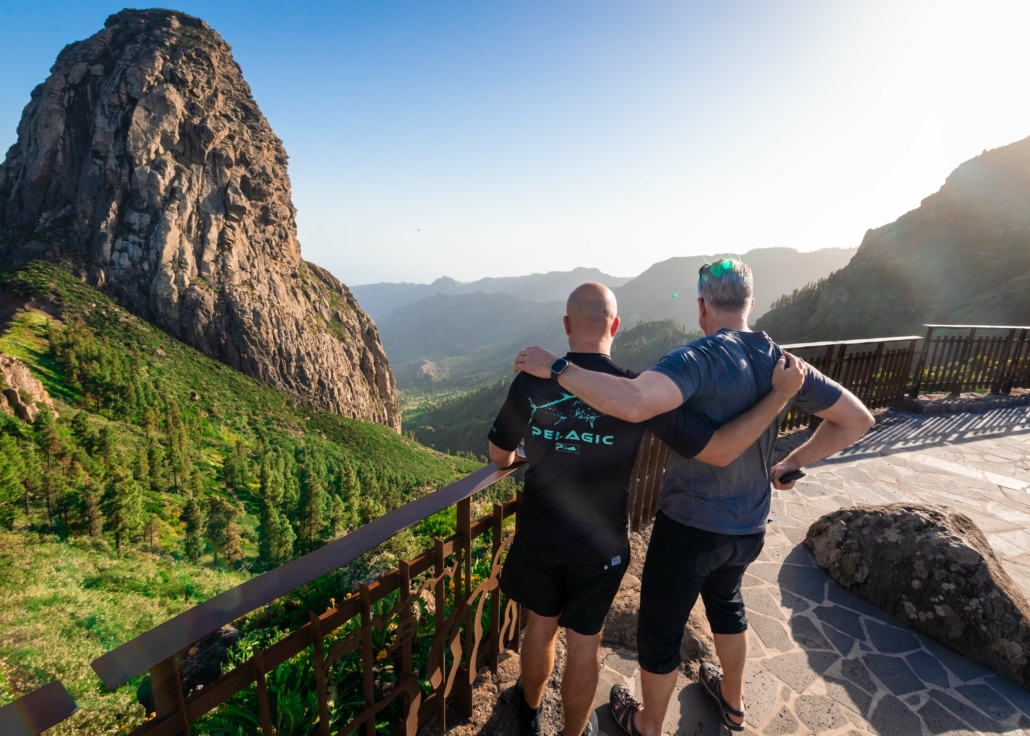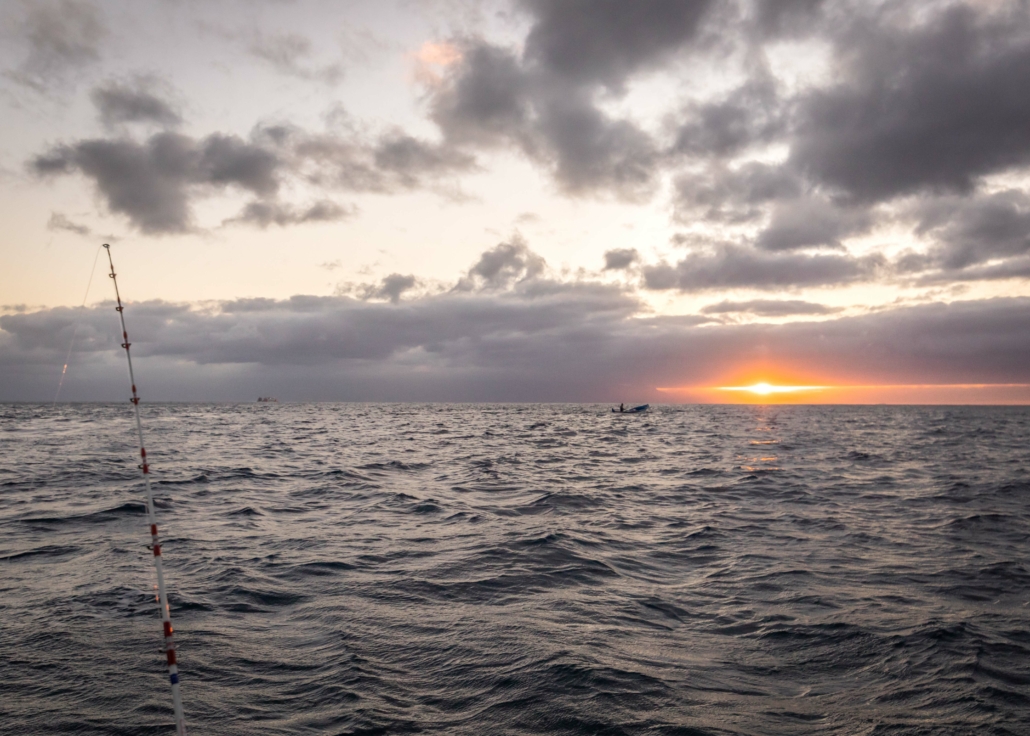 Do you want to join us next year? We have following dates available:

2024-04-08 – 2024-04-14
4 days fishing + 1 rest day
Tour leader Johan Mikkelsen
Price: 2400 Euro + air ticket/person (with 4 people + tour guide)
Vacancies: 3

Read more on our homepage or contact us for further information.

//Tropical Sea Angling



https://tropical-sea-angling.se/wp-content/uploads/2023/04/053A0304.jpg
997
1246
Erik Axner
https://tropical-sea-angling.se/wp-content/uploads/2019/04/tsa_logo_250.png
Erik Axner
2023-04-12 21:28:05
2023-04-12 21:28:06
La Gomera – Bluefin Tuna Fishing Report